"I can't help but notice the increase in the past ten years of people living on the street in Seattle, especially in the last three years.
Using salvaged wood in tandem with other recycled/donated resources, I have created a portable living space for someone who is homeless. It's my intention to build more of these structures when ever able. By painting the exterior of the structure I aim to make this home command the attention of those who would rather choose to ignore the state of homelessness and displacement in our area. The home acting as a billboard, stating in the most matter of fact way the basic necessity of having a roof over ones head. Voicing through words the needed legislative action of RENT CONTROL to help create sensible affordable homes for those in need.
Can this temporary home be a sense of pride for the inhabitant? Could this action open the eyes of developers?"
http://cocaseattle.org/exhibitions/current/coca-lab-artist-residence-ezra-dickinson/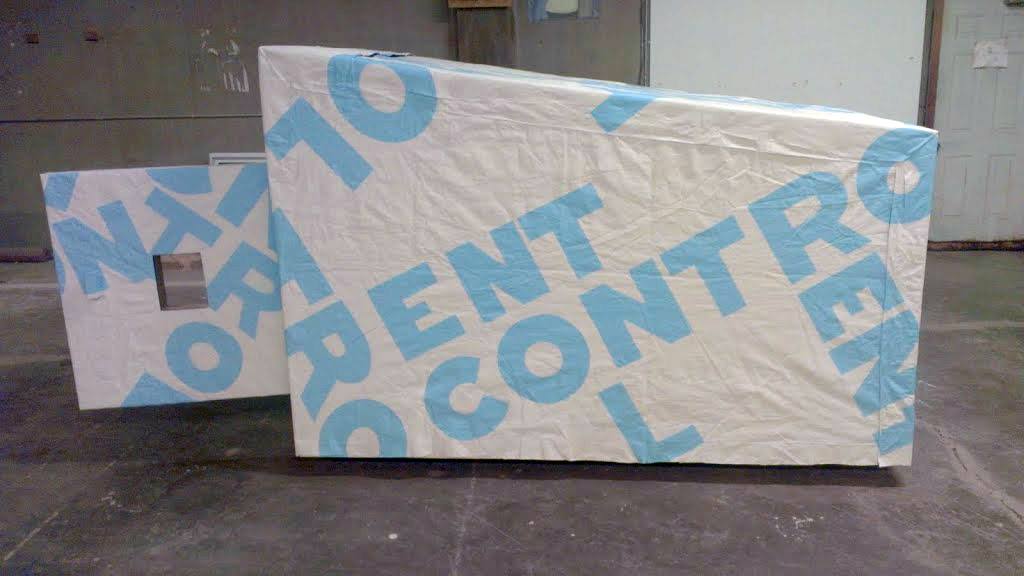 Photo by Nichole DeMent.