(2019-present) Ongoing project of ceramic bowls
One thing that has always attracted me to pottery is the potential permanence that clay possesses. In the first stage, I threw, fired and glazed thirtythree soup bowls, decorated with one of three phrases ( I WAS BORN A WOMAN, IT IS A SERIOUS THING JUST TO BE, MASTERS WERE FEARFUL) I felt spoke of who we are as a society at this time. Inspired by ancient texts, ceramic law cones and the discovery of these artifacts in modern day. With these Bowls of Words I aim to create a document that could be discovered in the future by another civilization.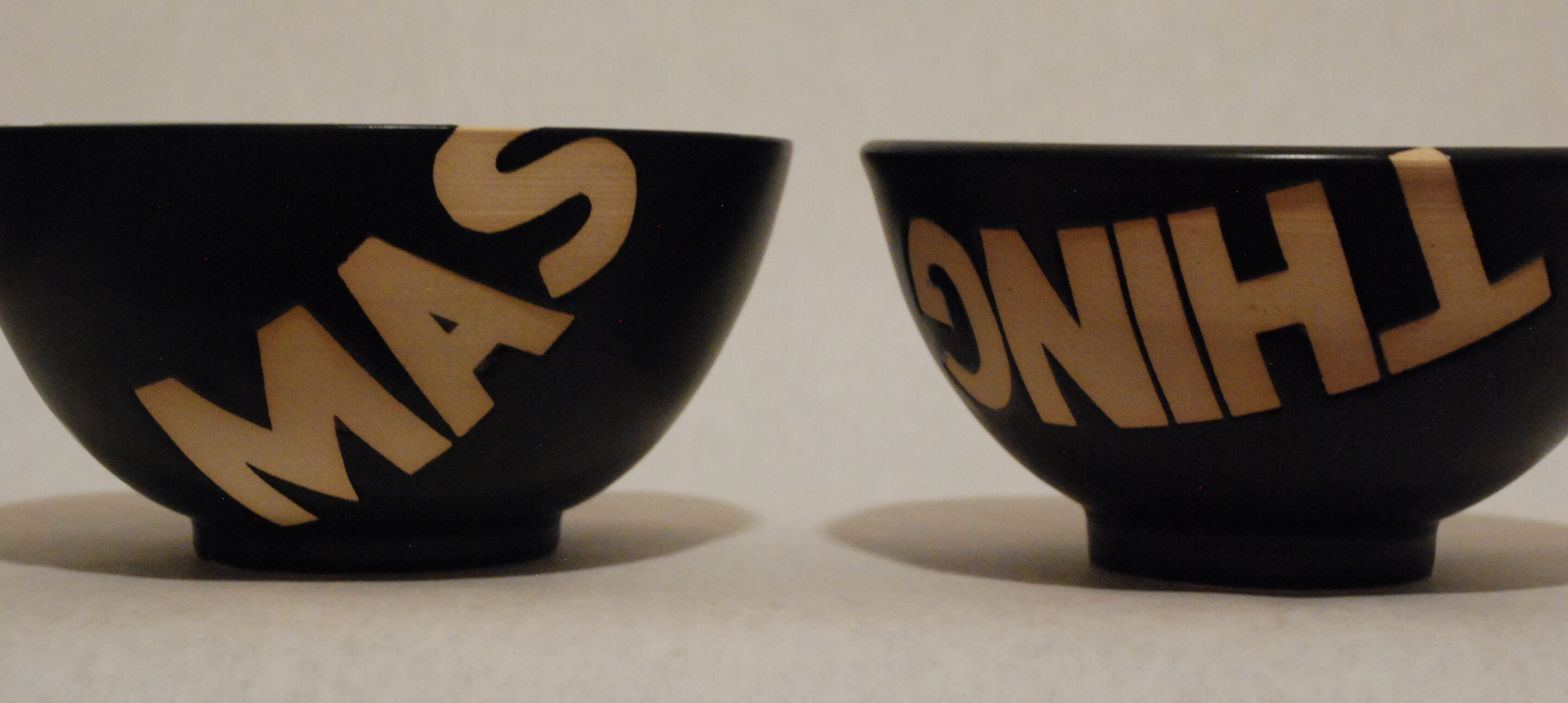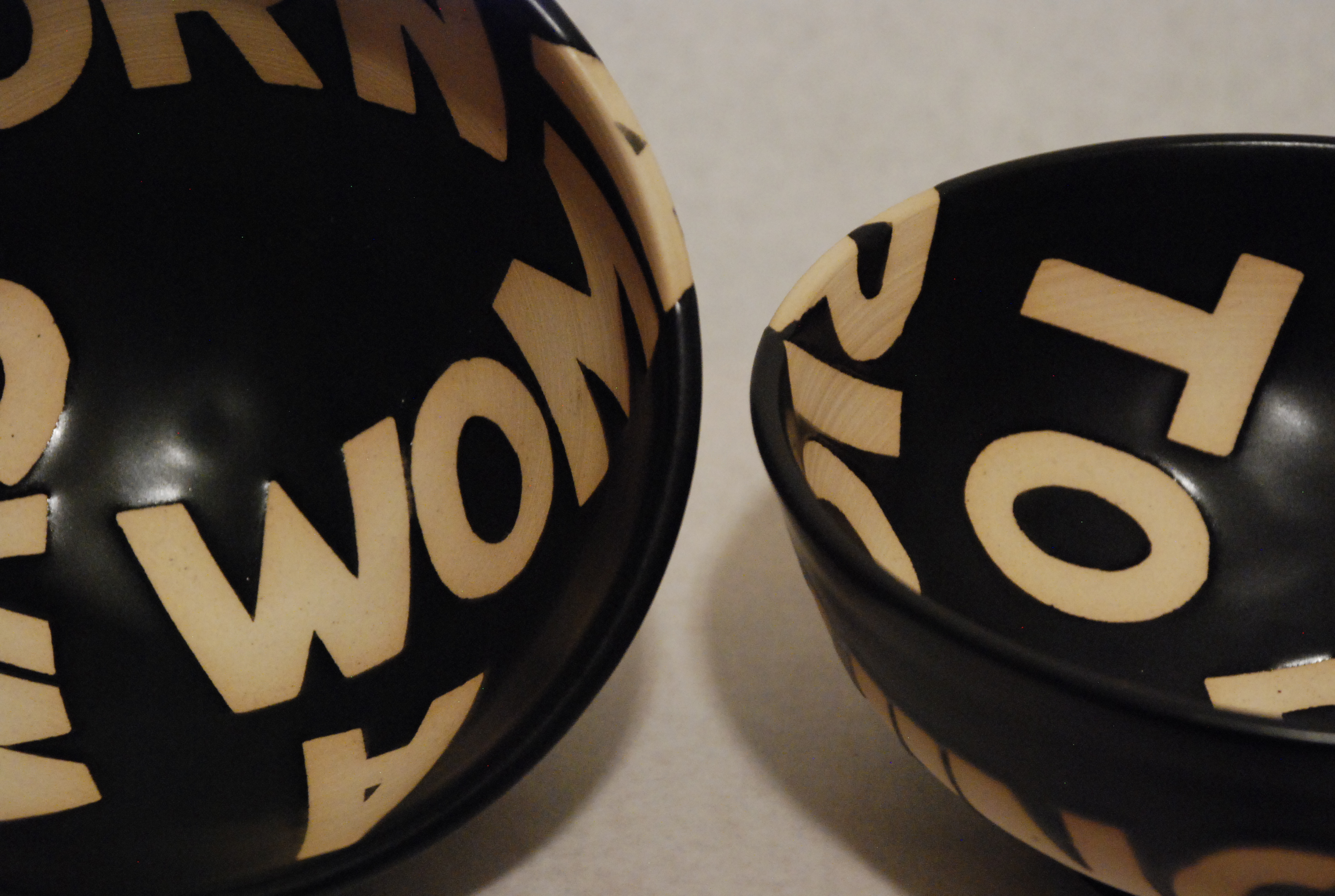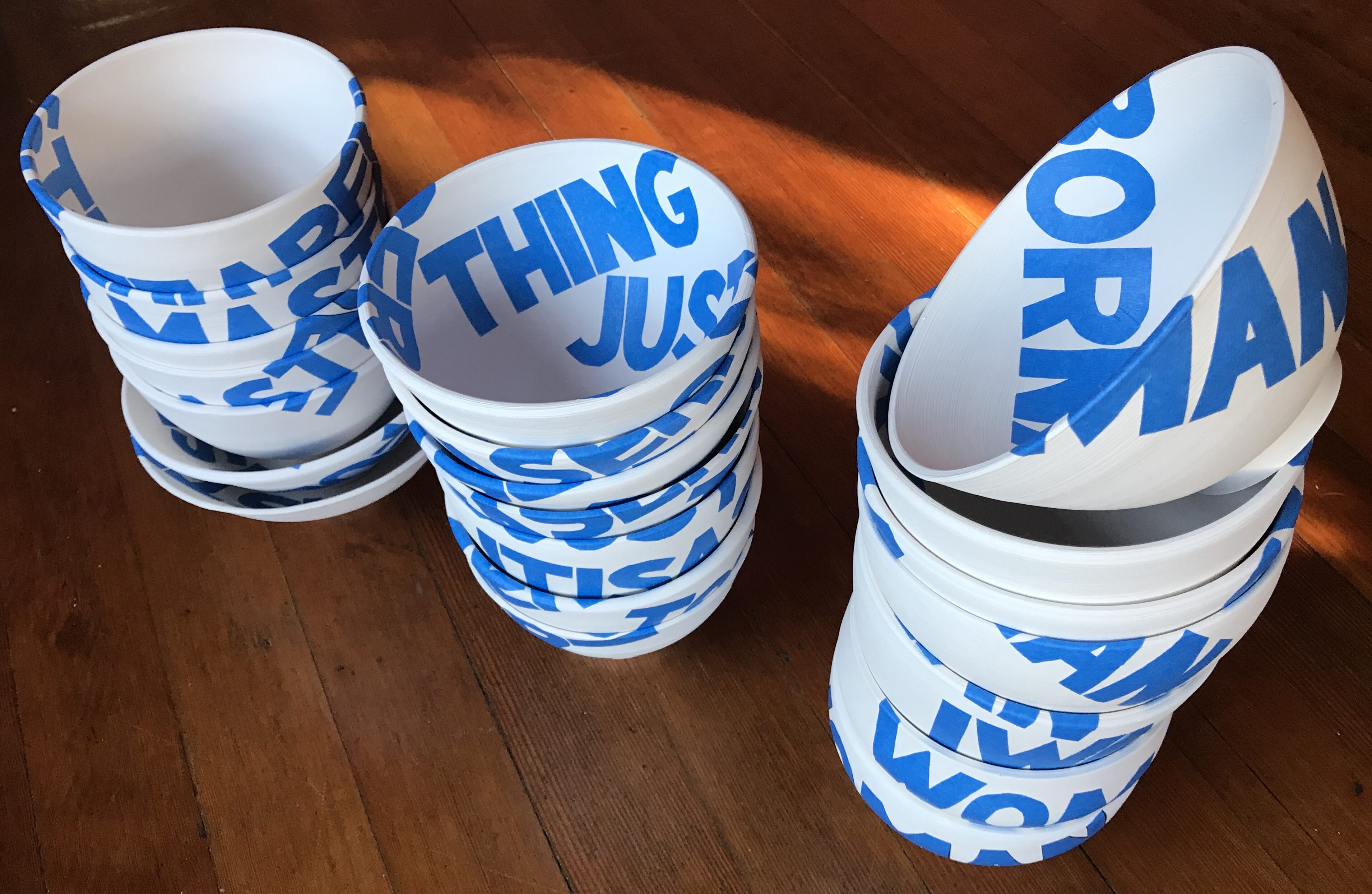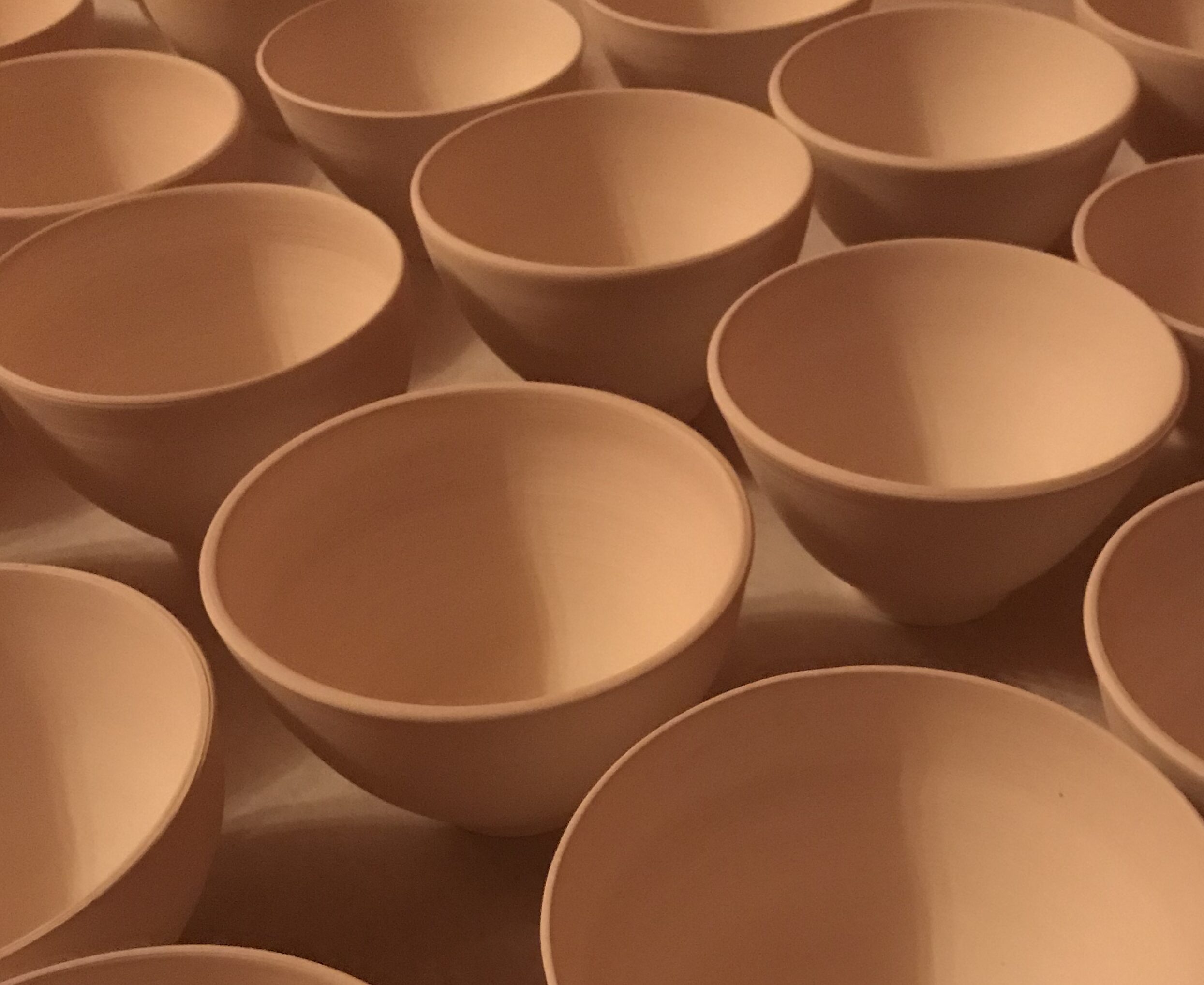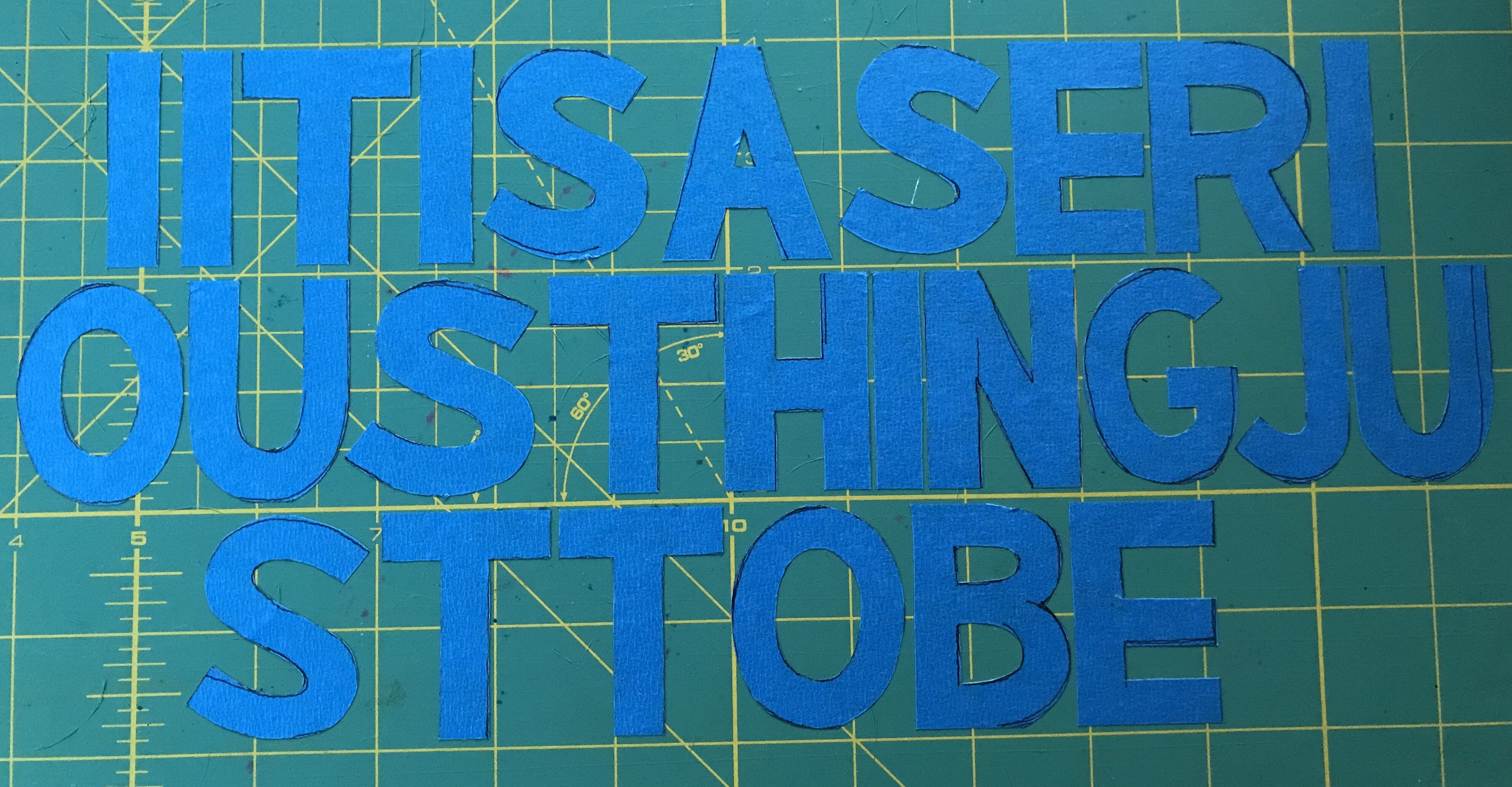 For 2020 I threw over 100 bowls, some porcelain, some terracotta, with the three phrases ( I LOVE YOU, WE ARE ANIMALS, FREE THE FUTURE). Also see, Bowls for Sale.