(2016) performance premiere
Part of a series of performative gifts for my mother, this solo performance commissioned by On the Boards, Psychic Radio Star explores an aspect of my relationship with my mother, related to the performance Mother for you I made this.
As I have grown up, my mother wants to hear about my life as an artist, and upon hearing, her reply has become, "I'm famous too, I'm a Psychic Radio Star". Through this performance I imagine who her Psychic Radio Star is. This self given title is so evocative I can't help but think of images of: 
unfathomable universal forces, 

mythology of the galaxy, 

ancient cave paintings, 

neon fish, and 

the dark shadowy depths of the sea. 
These images evoke memories of growing up with my mother: her sensibilities and joys; her hobbies and eccentricities; and her complicated, beautiful mind as it slips, piece by piece, into unbalance.
Through this work I feel that I am able to provide a voice for my Psychic Radio Star mother, while encouraging a healing and constructive conversation around the failed mental health care system in America. A major goal of this work is to engage with community/organizations through the idea of art as therapy. In the hopes of creating a safe place for anyone to talk freely about their own experiences with mental health.  As I continue to explore my mother's story – I also tell my own.
Collaborator Credits:
Jen Zeyl Artistic Producer.
Danielle Blackwell Costume Designer. 
Paurl Walsh Sound/Composition. 
Leo Mayberry Video. 
Jessica Trundy Lighting. 
Weirdo Set painting. 
Steve Carlino Stage Manager. 
Adam Michard Tech Director. 
Anthony Rigano Photographer. 
Anthony Jepson, Kyle Loven, Erik Andor, Tim Stackpole, Lily Raabe, Kaleb Kerr, Benjamin Maestas, Larry Browning, Lia Surprenant, Anne Marie Minnick, Brandon Estrella, Matt Sherrill, Equinox Studio's, Pol Rosenthal, and NKO Rey.
Commissioned solo performance. On The Boards, Seattle WA. 
Psychic Radio Star is a recipient of the New England Foundation for the Arts' National Dance Project Touring Award, and Production Residency Award, with lead funding from the Doris Duke Charitable Foundation and The Andrew W. Mellon Foundation. As well as the 2016 Artist Trust GAP Grant, and a generous grant from the Bossak/Halibron Charitable Foundation. 
Psychic Radio Star previews:
Psychic Radio Star Reviews: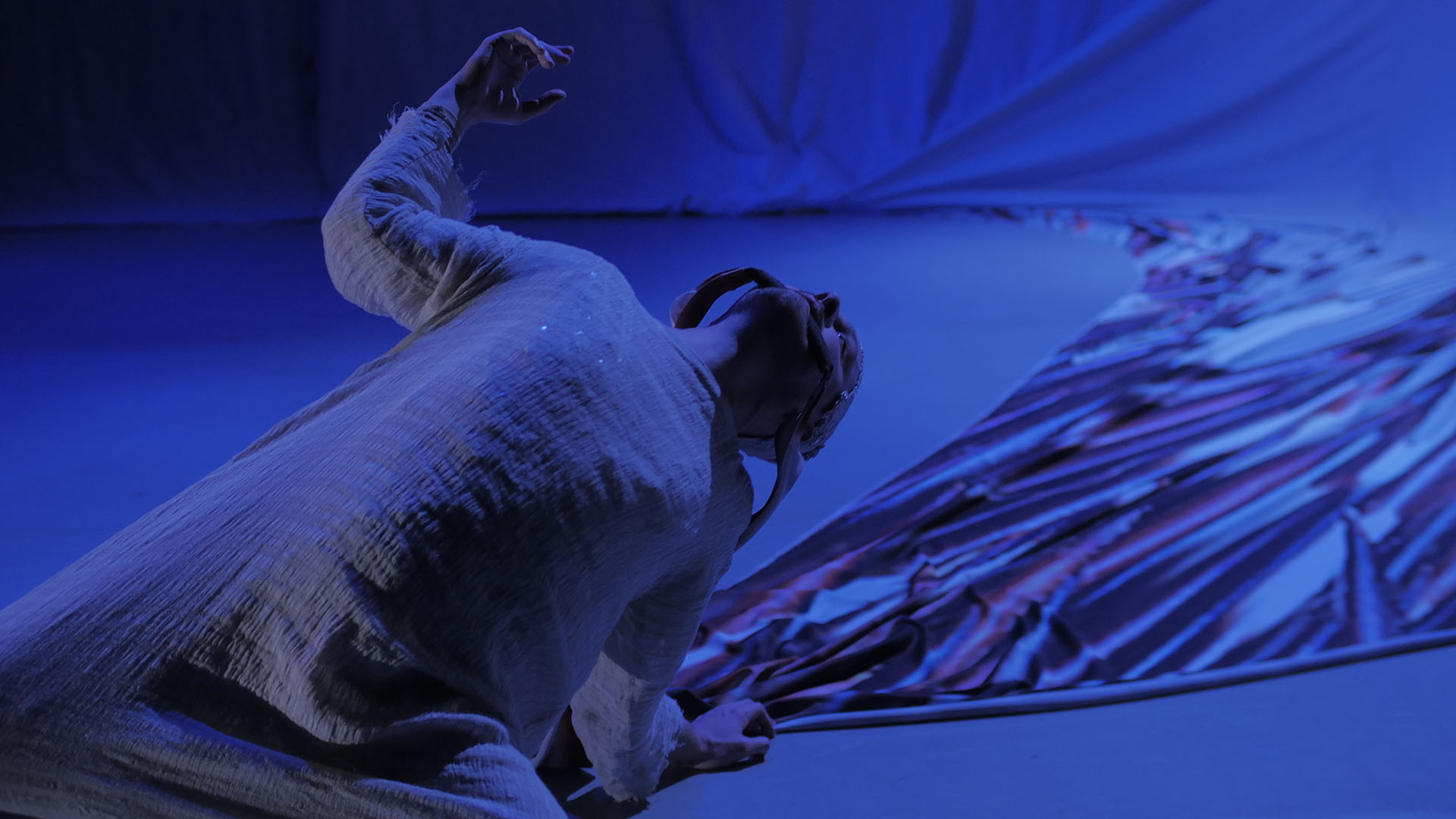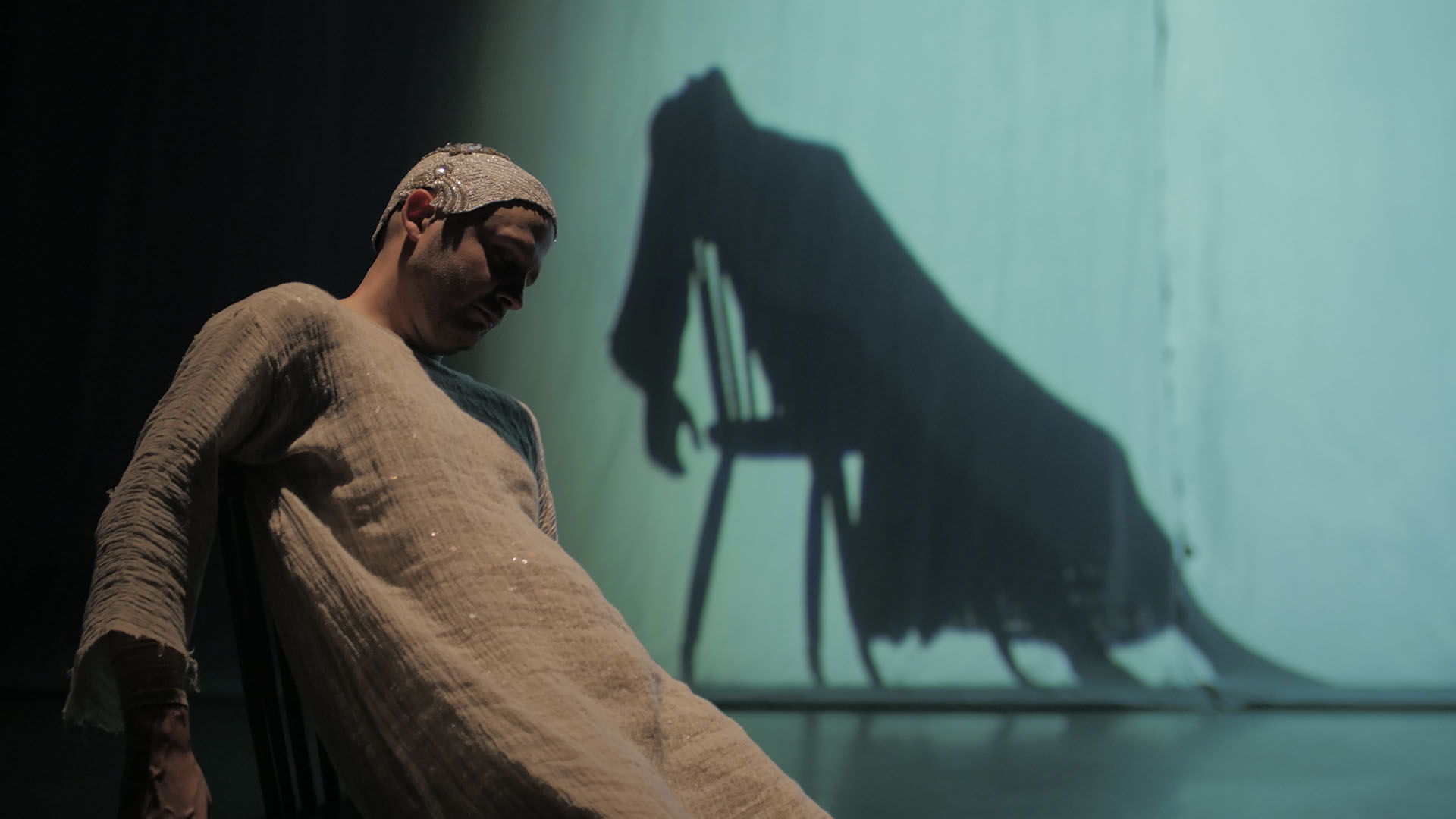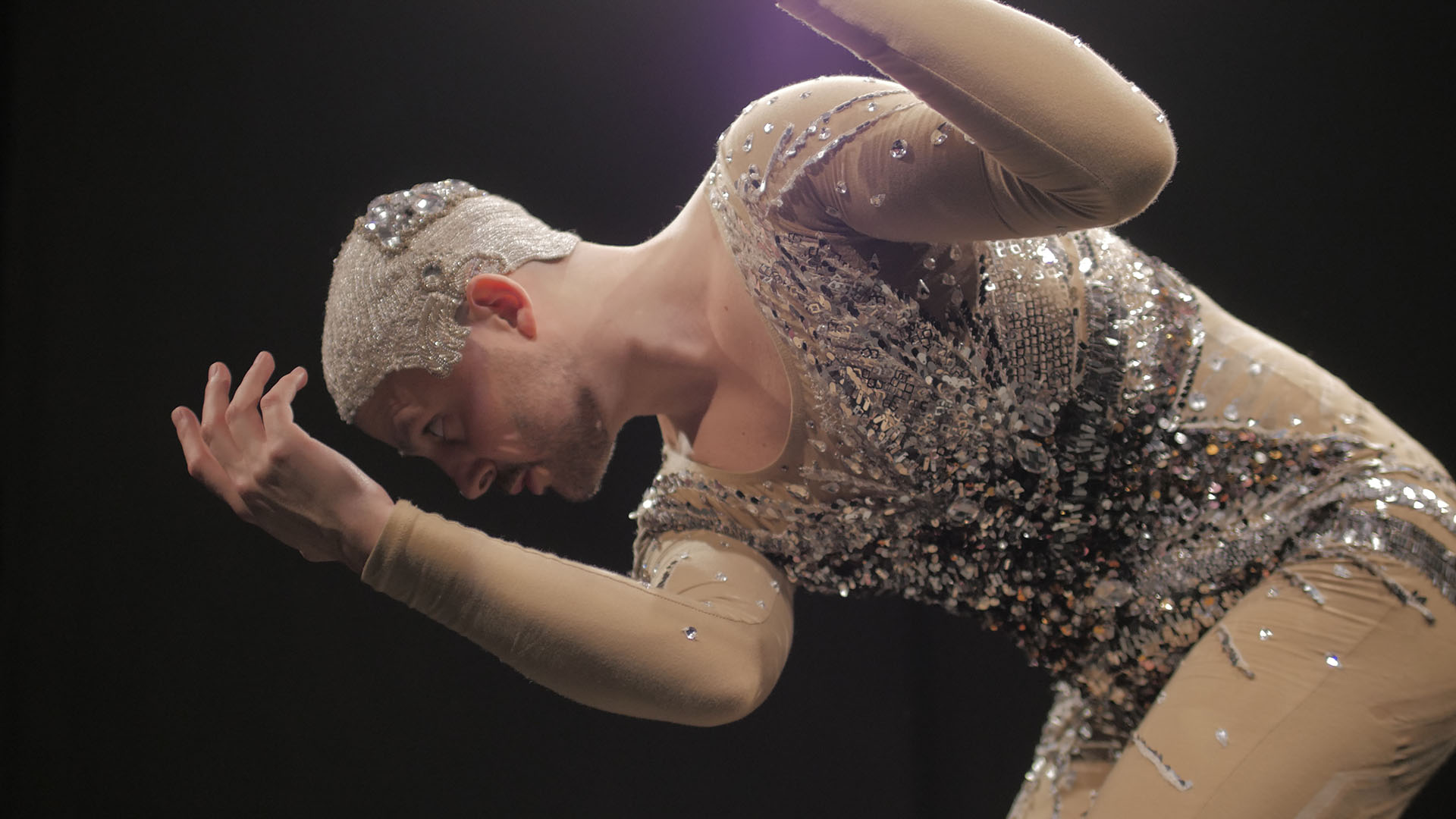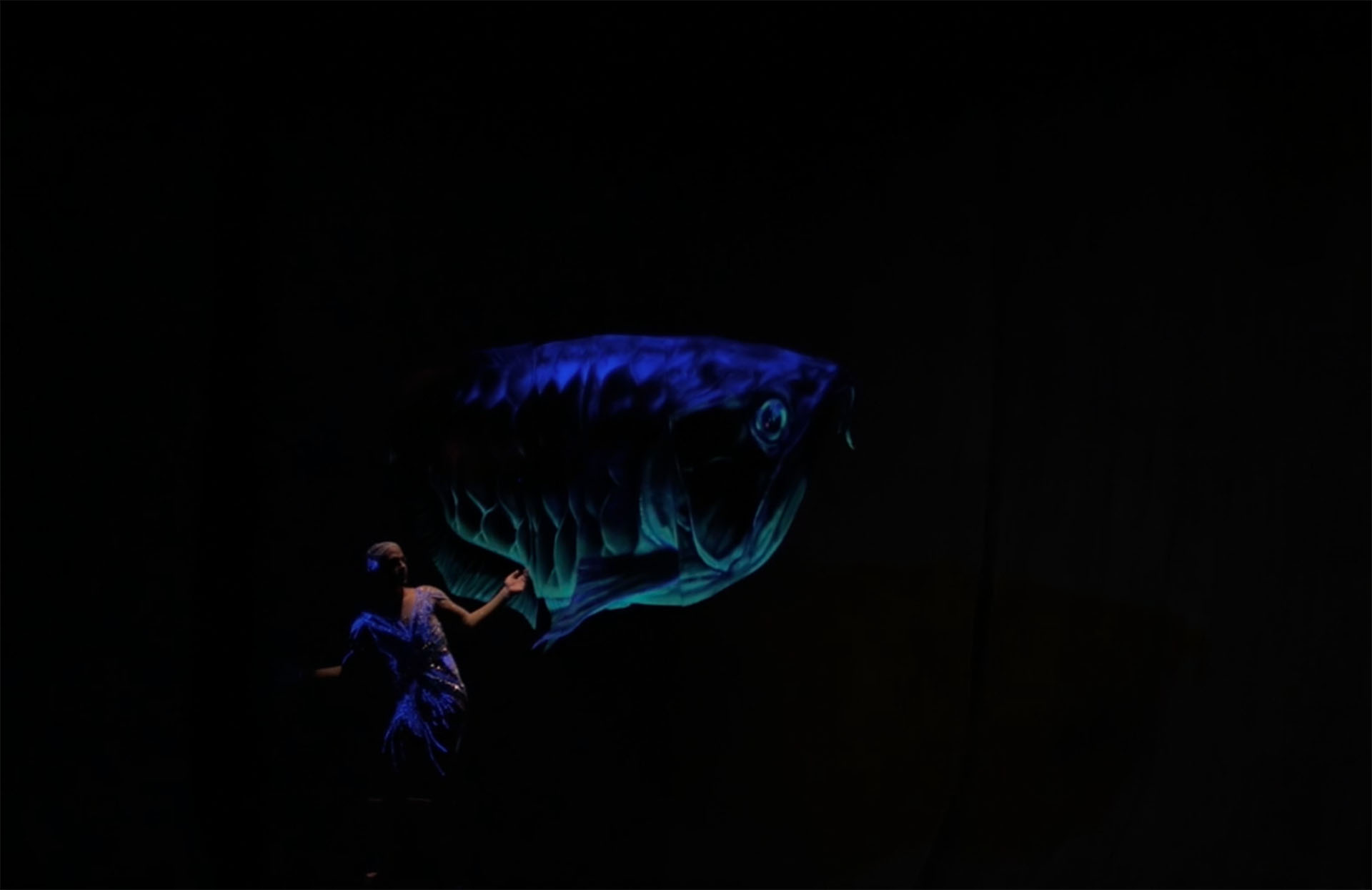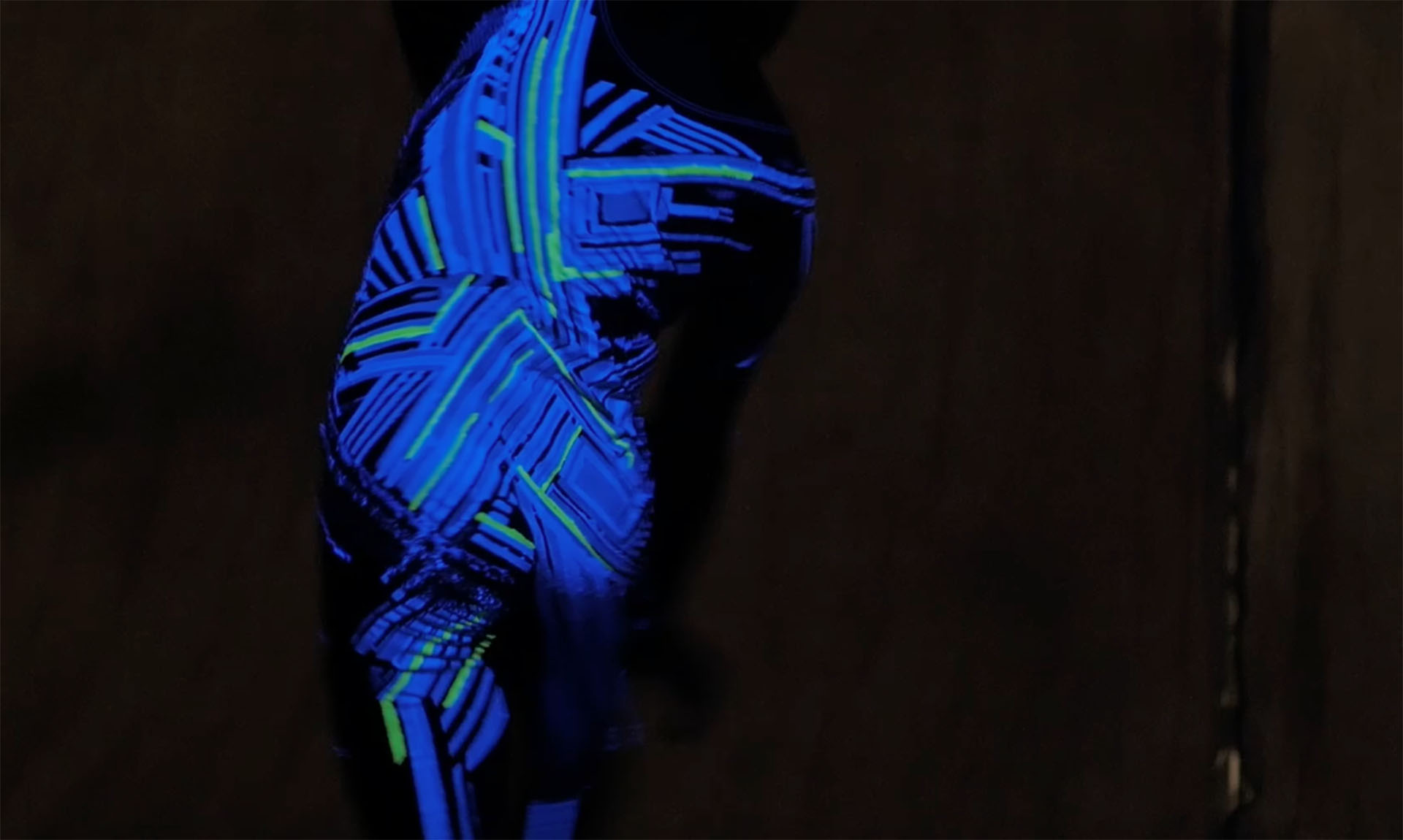 Performances:
(2016) Premiere On The Boards, Seattle WA.
(2016) Solo performance of Birth, preliminary choreography for Psychic Radio Star. Velocity Fall Kick-Off. Velocity Dance Center, Seattle WA. 
(2017) Dance showcase for Pacific Northwest Performance Platform during APAP, Gibney Dance, NYC. In this showcase I took the end of birth into life sections from Psychic Radio Star and performed them with the fabric and costumes for a live audience in the round. I employed two assistants to help with the performance which was about fifteen minutes in length.
(2017) NDP Commissioned Tech Residency, On The Boards, Seattle WA. 

Funded through NDP's residency Grant, this residency was used as a way of preparing the piece to tour in the future. All tech elements were re-created and in some cases refined as needed for touring the piece.